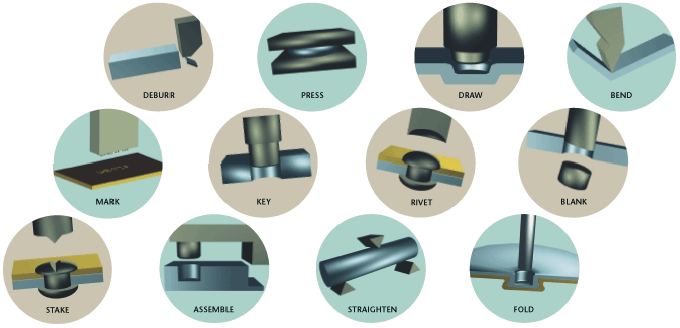 The Grant Advantage is unique and unsurpassed. Combining the force of nature with the intelligence of man, our new approach to an old challenge has made all our clients attain the advantage in industry, across the globe. Our power cylinders are an excellent combination of flexibility and simplicity. These cylinders are a combination of two principals, namely, the speed of compressed air and the power of hydraulics. Our practical experience in this design give us a product that offers high cycling and long life.
Grant as a company, is in itself, a testament to originality and ingenuity. Therefore, our mandate is to provide you with all and any solutions that industry now demands. We are very willing and able to customize products based on stroke, mounting and piston rod end.




Improved production rates in comparison to hydraulic cylinders, large bore air cylinders and multi-piston air cylinders. Grant has many styles of stroke adjustment; working stroke limit valve, position device and stroke adjusters which results in increased production rates and lower prices per part.


Grant Power Cylinders are powered by compressed air eliminating noisy power units.


Our experienced field sales personnel and product specialists will gladly work with you to resolve any problems or application queries you may have.


Thanks to the provision for subdividing the total stroke into two distinct independent phases which can be actuated alternatively, the power cylinder is well able to carry out various functions within the work cycles.
The Grant Power Cylinders are designed so that the work and approach strokes can run independently, therefore allowing a more flexible stroke sequence. In addition, hydro pneumatic units are designed for high cycling operation under conditions of maximum safety and minimum noise, improving the speed, the cost, and versatility.
The design and execution in engineering of every Grant product allows you unlimited flexibility and control. Thanks to the provision for subdividing the total stroke into two distinct independent phases which can be actuated alternatively, the power cylinder is well able to carry out various functions within the work cycles, such as: